Tom Antion's Famous Electronic Marketing "BUTT Camp" is Back
(a funny name for a very serious seminar where you learn to earnsitting on your rear end in front of your computer)
2 hours of the January 2020 Videos are Ready at the pre-publication price which will go up by $100 bucks if you wait till they're all edited. Grab them now, start watching  as save.
We'll add the rest of the videos to your account when they're done.
Only $197 (Regular Price $297 in a few days)
Click Here to Grab your Forever Copy
Buttcamp Graduates Attend Forever for FREE –

ONE DAY EVENT
January 25th 2020 (ONE DAY EVENT)9 AM – 5 PM (it will probably go later)
Internet Marketing Training Center of Virginia498 South Independence Ave.
Virginia Beach, VA 234521-757-431-13661-757-687-5190
1-301-346-7403 (Tom's Cell)(Plenty of Free Parking)
SPEAKERS, TRAINERS, AUTHORS, COACHES,SMALL BUSINESSPERSONSAND CONSULTANTS
If you want to learn how to market and sell products and services while sitting on your rear end at home, attend Internet multimillionaire Tom Antion's Electronic Marketing BUTT Camp. Developed in 1997 this is the longest running most consistent, affordable and credible Internet marketing event on the Internet.
Tom is no techie, but he has discovered the way to use his computer to keep money and speaking engagements rolling in while he sits at home with his feet up.
Past Graduates and Teenagers come for free forever
(CLICK HERE to see why that's important)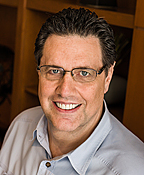 YOUR SEMINAR LEADER: The best thing about Tom Antion is that he actually does what he is talking about. He has the largest Emagazine in the world in his industry that brings in $70,000.00 – $220,000.00 per month in income to his home office. One of Tom's websites got Best-of-the-Web in Inc. Magazine and was in the top ten of Google for 10 years straight. Tom was chief spokesperson for CBS owned Switchboard.com, one of the most heavily visited websites in the world in their small business outreach program "Main Streets on line."  Tom is the real thing. No magic. No get rich quick schemes . . . just real world techniques that work for small business. In fact Tom was bringing in $100,000.00 per month when many of the fake gurus of today were in diapers… hahaha.
Tom has tons of new Internet techniques to tell you about that didn't even exist the last time he gave this seminar
"WOW! So much valuable information clearly organized in one powerful profit-generating day! Don't miss it!"Rosalind Sedacca, Member, National Speakers Association member
"Tom Antion knows more about e-marketing for speakers than anyone,anywhere."Patricia Fripp, CSP, CPAE
Click here to see lots more of Tom's students.
YOU WILL LEARN:
WEBSITES
How to make world class websites for less than $100.00 (You'll see lots of samples).
Proper page design to give your site the greatest chance of ranking high in the search engines.
How to keep from pouring your money down a black hole. Most designers don't have a clue about getting high rankings.
Secrets of keyword placement and choice that only the pro marketers know.
Search engine strategies to push your site to the top.
Link strategies that are stable and low maintenance.
Low cost / no cost offline strategies to push people to your site.
Advanced website sales process. Tom paid $1240.00 an hour to learn this info and has made millions because of it.
Why you should fire your designer and hire a marketer (or do it yourself).
MULTIPLE REVENUE STREAMS
You'll learn 9 different revenue streams you can easily create on the web… there is truly something for everyone.
EMAIL MARKETING
4 Key ways to make money with a FREE Electronic Magazine (Ezine).
How to use an Ezine / Website one two punch for fun and profit.
How to keep from being called a spammer.
Easy Ways to manage your email addresses.
How to become "the expert" in your topic in one easy lesson.
CHATBOTS
How to use them to give instant service to your customers.
How to get a $2000.00 complete bot training course absolutely for FREE….no strings and no purchase.
CROWDFUNDING
You'll learn exactly what to do and all the best practices to get funding for all your creative projects and guess what????…..You don't have to pay it back. . . . How cool is that?
HYBRID WEBINARS(Tom invented this highly profitable technique)
How Tom made in excess of $70,000.00 in his first hybrid webinar.
The best service to use for replays.
How to triple your sales from recorded webinars.
Lots of Webinar sales tips.
ADVANCED SALES TECHNIQUES
Upselling theory and technique . . . use this effectively and you'll take another 30-50% right to your bottom line. — This technique will get more money out of the same number of visitors, i.e., you don't have to increase traffic to earn more money.
How proper use of pop up boxes can add thousands of dollars to your bottom line — you think people hate them, huh — not when you use them the Buttcamp way.
How and why you should "hide" your products — This idea alone has earned millions of dollars.
A simple technique that will sell your products even if the buyer can't quite afford them this month — You'll never let a person slip away who wants to buy from you.
How to pick a shopping cart system that sells for you like a professional sales force — You won't have to settle for a plain vanilla shopping cart that sits there and just barely takes the order.
How to get in front of Amazon's hundreds of millions of customers for free – All you need is a microphone
ELECTRONIC BOOKS
How to have your book distributed tomorrow electronically.
Where to get 70% royalties for anything your write.
2 Ways to self publish for FREE . . . No more printing costs.
Discover the pros and cons of different Electronic formats.
How to turn all your past writing into monthly checks.
How to triple or quadruple the profits from your work.
HOW TO GET THE HELP YOU NEED(outsourcing and recruiting cheap geeks)
It's impossible to do everything you need to do…and new things are coming out every day. You'll learn how to get competent help for as little as $1.70/hour.
Tom's first geek has now sold three companies, One for $1.5 Million, the next for $6 Million and are you sitting down?…. He just sold pluto.tv to Viacom for $340 Million   These kids are smart and can totally transform your business.
PAID TRAFFIC
How to get fast results without losing your shirt.
Where to find the absolute best bargain in paid traffic and it's right in front of your nose.
Why you should try to get people NOT to click on your promotions.
IN ADDITION, YOU'LL LEARN:
Advanced Keyword Research – The payback of your time spent doing this is ENORMOUS.
Onsite Keyword Implementation – You'll learn exactly what to do and what NOT to do with your keywords.
How to get QUALITY inbound links and why buying services to do this for you will hurt you more than you'll ever know (unless of course you attend Buttcamp and I tell you how it will hurt you).
Unbelievable YouTube tricks that can drive tons of traffic to your site 24/7 and all for FREE.
Why you MUST deal with social media – even though it's a pain in the neck and most of it is a big waste of time.
How to automate parts of your business – and save yourself Carpal Tunnel and I'm not kidding.
How to build a big database of hungry potential customers – my database is why I'm sitting pretty today after all these years and why I don't have to put on this seminar if I don't want to.
How to become a product machine – plenty of fast ways to develop products. I even have a legitimate divorce series and I've never even been married!
You'll also get a chance to join "Antion's Army" to go against the bad apples in the seminar industry.
And like any Tom Antion event….You'll get much, much more . . .
. . . FOR INSTANCE
Marc Bullard, my 10 year video expert will be doing an entire session on YOUTUBE video marketing.
Lakia Robinson, my social media expert will be doing an entire session on what you should be doing with your social media marketing to save time and maximize profits.
I'll be doing a session on "Content Syndication" i.e. how you can spread your name and/or your company name all over the web for pennies.
PLUS
You'll learn how to make a $50,000.00 promotional video about you and your company for a tiny fraction of that amount.
Podcasting is the craze. Tom will show you how he's made his 240 episodes profitable even without millions of downloads.
Click here to see what other professional speakers are saying about BUTT CAMP
I've spent thousands of hours developing this material and boiling it down so you can use it immediately. REMEMBER–I'm no techie. I'm a speaker and business person using technology to bring in the bucks with EXTREMELY LOW OVERHEAD.
Are you Techno Challenged?Each paid admission gets ONE FREE ADMISSION for your teenager (who will probably be the one to explain everything to you hahahaha) please let us know if you plan on bringing your teenager and put their name(s) in the special comments of the order form.
PRICING
(ButtCamp Graduates are FREE, but you must RSVP so we reserve a seat for you and put up a refundable no show deposit.)(ButtCamp Grads get access to the videos for FREE! Email Tom for your copy.)
Earlybird until January 18th only $97.00
SEATING IS EXTREMELY LIMITED AT THIS LOCATION.REGISTER TODAY TO SECURE YOUR PLACE!
Phone (757) 431-1366 or Tom's cell (301) 346-7403
For Pre-Registration pricing to attend live Click Here
For Pre-Registration pricing for the Videos Click Here
Past ButtCamp Graduates, Current Mentees and Past Mentees in Good StandingRegister for FREE by putting your $100.00 no show depositClick Here
Note: "No show" deposit will be returned at lunch after you attend the morning session.Grads! Don't forget you can earn a 50% affiliate commission for referring paid attendees.
Can't make the live event? Want personal training?Join Tom's exclusive mentor program and get personal training from him for a year.https://www.GreatInternetMarketingTraining.com
Call (757) 431-1366Fax (757) 431-2050Email orders@antion.com
CLICK HERE TO SEE SOME LOCAL HOTELS